About Me

Education
Matthew T. Elggren was a Marketing student at the University of Utah. He graduated with a Bachelors degree in Marketing  Fall of 2013. Some classes he has taken to prepare himself for the professional work place include:
Interactive Social Media Marketing
Marketing Research
Personal Selling/Sales Management
Marketing Analysis
Park, Rec, and Tourism Marketing (a service oriented marketing class vs product)
Marketing Management

Matthew Is actively involved in the University of Utah American Marketing Association (AMA) and is currently the Director of Finance. As Director of Finance his duties include:
Tracking all money spent and received
Finding alternative sources of funding
Attending BSEC meetings
Drafting legislative bills to receive funding from ASUU
Keeping track of the budget and budget requests
Recruitment of new members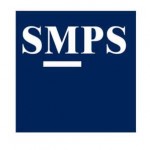 Matthew was the first member of the University of Utah Society for Marketing Professional Services (SMPS) and is presently President. Matthew played a crutial role in networking with A.E.C professionals, students, reprenatives from the University of Utah to start Utah's firs Student chapter.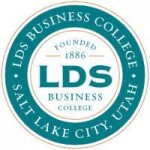 Matthew graduated from LDS Business College December 2009. His experience at LDSBC prepared him for a life in a professional setting. Matthew obtained an Associates of Science degree in Business and General Studies and a one year certificate for Accounting and Professional Sales. While attending LDSBC Matthew was able to apply what he learned to help Cleanmenders Int become the largest it had been in its history.
Matthew was very involved at the Business College. He learned how to lead a large organization/club. Matthew was the President of the drama club which was the largest and most successful club at LDSBC.  As President he learned how to:
Delegate
Network,
Work in teams
Run meetings
Project Management
Budgeting time
Budgeting money
Obtain funding from outside sources
Lead a large group to a achieve common goals
Experience/Work.
Media Sales Manager/Account Manager (Standard Examiner)
Matthew was a Media Sales Manager/Account Manager at the Standard Examiner from March 2014- July 2015.  A role that was a hybrid between a marketing role and a sales role.
His duties included
Calling upon and servicing advertising accounts and categories.
Entering and tracking sales metrics
Tracking and reporting projected profitability
Exceeding expected  levels of key performance requirements   
Documenting daily activity, opportunities, sales efforts and progress in a CRM system.
Proposing campaigns to advertisers, adapting to their needs, consulting with their progress and making recommendations.
 Researching, market data, collateral and other presentation tools to position products in the market place. 
Processing orders by following established work flows and attend to credit and other customer service issues as needed.
Director of Sales and Marketing (Cleanmenders Int.)
Matthew was employed as the Director of Sale and Marketing at Cleanmenders Int  from March 2007  to Dec 2014. He started at Cleanmenders Int as the Office Manger and quickly worked his way into sales. Matthew enjoyed working with clients and potential clients, something he is still passionate about today.  He loves to help solve problems and find solutions.
His duties at Cleanmenders included
Overseeing all marketing efforts
Determining pricing on new and potential accounts
Using social media to promote traffic to website
Monitoring website traffic
Using mapping to generate web traffic and sales
Managing Google Adwords campaign
Generating profitable sales
Developing and maintained a potential client tracking system
Overseeing all office staff with their individual sales goals and training
Establishing guidelines for selling that enable sales team to reach desired sales goals.
Developing and managing an employee sales incentive program
Conducting weekly sale training meetings.
Developing and managed and sales tracking system.
Creating and designing weekly sales flash reports.
While working as the nighttime produce supervisor at Dicks Market in Bountiful, Matthew learned the value of giving customers a positive memorable customer experience. Matthew learned how much he liked helping others obtain what they wanted and discovered the value of good customer service.
Hobbies/Interests
Matthew Elggren's interests include: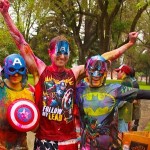 camping
backpacking
and much more.